Welcome to our virtual portal that includes detailed reviews on the latest Audi cars. Offering a lineup of more than 20 models, Audi is a premium brand that's known for its luxury, cutting-edge technology and superb performance. We have in-depth information on the company's sedans, sport backs, wagons, crossover SUVs, coupes and other styles.
Audi Model Reviews & Comparisons
Audi
R8
Audi
S5
Audi
Q7
Audi
A5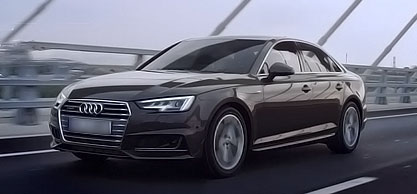 Audi
A4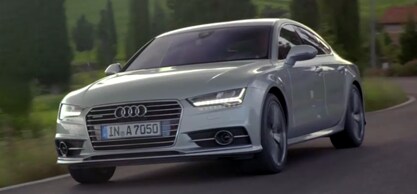 Audi
A7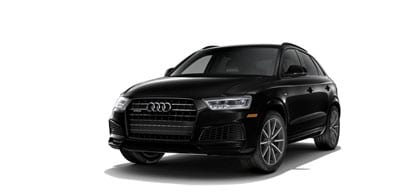 Audi
Q3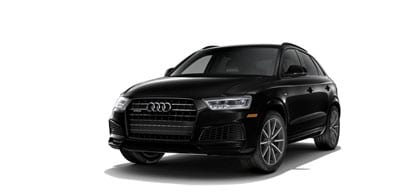 Audi
A6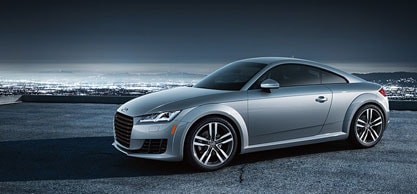 Audi
TT
Sporty Performance
Nearly all Audi vehicles are equipped with the signature TFSI engine block that's available with four, six or eight cylinders. This legendary engine uses direct injection and forced induction to initiate the early phases of combustion. A turbocharger or supercharger also makes up the core of the versatile TFSI engine. In select Audi models, the powertrain can automatically turn off and restart to conserve fuel.
Another patented installation that's included in many Audi cars is the Quattro All-Wheel Drive (AWD) system. With a heritage that goes back to the 1980s, this dynamic AWD has evolved tremendously in response to the demands of the auto industry. When rolling on the Quattro AWD, Audi cars get stable traction on wet and dry roads. Of course, the roadsters and coupes are available with a classic rear-wheel drive (RWD) system that grips any track. Some of the automatic transmission systems in Audi models come with the patented Tiptronic function. This advanced transmission includes a conventional torque converter that's tuned for the Quattro AWD and RWD. Linked to an electromechanical module, a power steering system lets you take full control of any Audi model.
Technology
The MMI infotainment system can be installed in the cockpits of most Audi vehicles. You may use a touch-screen interface to request directions from a GPS navigation system that includes 2-D maps and 3-D graphics. In some models, the MMI platform can be controlled with a touch pad that responds to the slightest movement of your hand. You can also use voice commands to access directions and many other applications, including Android Auto and Apple CarPlay.
When it comes to entertainment, most Audi cars are connected to an array of music channels on HD Radio and SiriusXM Satellite Radio. Available in a variety of speaker configurations, the Bang & Olufsen sound system generates great acoustics for your favorite songs. Some trims offer the Bose audio system that has the AudioPilot technology and other features the enhance sound quality. SD card slots, USB ports, auxiliary jacks and wireless Bluetooth may be used to connect other multimedia devices with Audi cars.
Luxury
Authentic leather upholstery covers the seats in most Audi vehicles. Anthracite and semi-aniline are some other premium materials that are integrated into the seats. Side bolsters, lumbar and thigh supports enhance the ergonomics of power-adjustable front seats that have memory functions for multiple positions. Natural wood and brushed aluminum surely add a sense of contemporary craftsmanship. Heating and ventilation with multiple settings are available in some of the most expensive Audi vehicles. Even the rear passengers could adjust the temperature settings for the seats. Having a family-friendly design, some full-size sedans and crossover SUVs by Audi offer climate control systems with three or four zones.
Come to our showroom and explore an extensive lineup of Audi models. From the S4 sedan and A5 Sportback to the TT Coupe and Q7 SUV, you'll find the right Audi vehicle depending on your budget and other personal preferences.